This program deals with improvement of the socio economic conditions of communities living around the KBNP. Awareness campaigns on the benefits of non-human primate conservation are carried out to the local populations to whom PEx grants assistance in the development of alternative income generating activities to reduce the anthropic presume on resources of the KBNP.
Community Conservation and livelihood Program aims at improving the socio-economic conditions of local communities around KBNP and sensitizing them to the benefit of park resources. We are supporting 12 villages around the Kahuzi Biega National Park including Mabingu, Muyange, combo, buyungule, cibuga, cisheke, cibingu, kalulu, kajeje, kabulungu, maziba, Chahoboka. Among these 12 villages, 4 are indigenous pygmy villages (Chahoboka, Muyange, Cibuga and Bunyungule).
PEx supports conservation of the Grauer's gorillas and their habitat through community actions on the periphery of the Kahuzi Biega National Park to improve the socio-economic conditions of these communities. Communities are supported in developing alternatives to improve their livilihood with small-scale pig, guinea pig, rabbit farming and agriculture. This to fight against food security in villages around KBNP and also reduce pressure on park resources. These pigs distributed in the community are produced by our breeding center in Kashanja.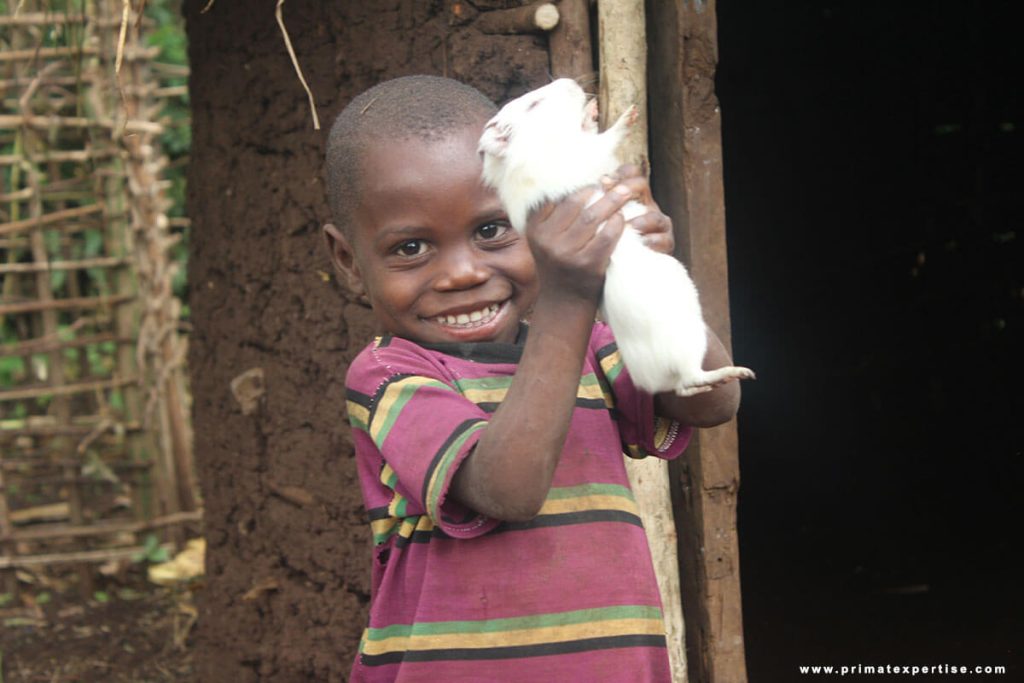 All actions with local communities aim at the sustainable conservation of non-human primates at KBNP. In this program, we sensitize local communities to protect park's resources and support reforestation and conservation science programs.